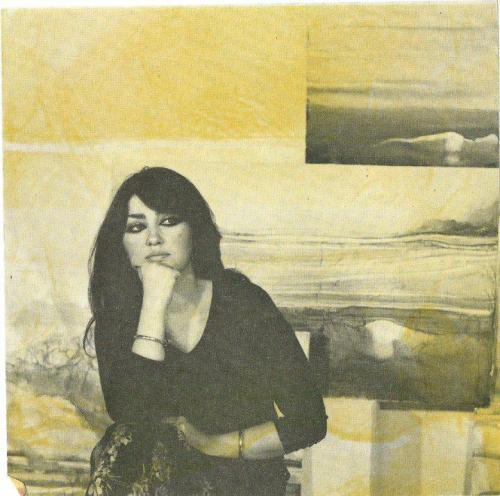 Late Iraqi artist Layla Al Attar (1940-1993) was revered by Iraqis during her life as a gifted painter who hosted five solo exhibitions in her homeland.

Al Attar, who served as director of the Iraqi National Art Museum, had participated in all collective art exhibitions held in Iraq and abroad. The primordial forest is a recurrent theme in Al Attar's work and refers to a magical primitive world of Gilgamesh, the ancient king of Uruk in Mesopotamian legend dating 4,000 years, as well as the Garden of Eden, also believed to have been located in Mesopotamia. She has represented Adam and Eve in her work, using distortions of space and light to point to the sense of unreality of this world.

Iraqis mourned when Al Attar lost her life in an explosion that also killed her husband during the U.S. bombing of Iraq in 1993. Works of Al Attar, a graduate of the Academy of Fine Arts in Baghdad, were featured in Kuwait biennials in 1973 and 1981, as well as at the first and second Arab biennials in Baghdad in 1974 and 1976. Layla is survived by her sister Suad, one of Iraq's most-celebrated artists.